It has a nice ring to it!
When we set out on this quest to field our car, we never thought we had a shot at winning the entire season in our rookie year. As the season progressed and we realized we were leading the points by a little at first and then pretty quickly by a LOT, it became clear we had a real shot at the title.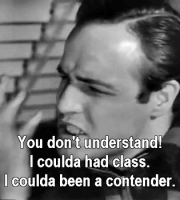 I am getting a little ahead of myself. Let's talk about the final race of the season. Wendover was supposed to be a 400-mile race, but issues with the BLM knocked it back to a still respectable 275 miles. Weather played a significant factor in the days up to the race. We set up in the rain. We strapped our Red Tide canopy to the car when the hail and wind started. You read that last bit correctly. Hail. In the desert. And we battled bitter cold and blowing rain during the pre-run. It was a mess, but Nevada's Wendover area is beautiful, and the wild horses running next to the track set the stage for what would be a fantastic race the next day.
Race morning was a disaster. My co-driver had knocked his head the night before moving the pre-runner and race car under some tents and was not feeling well. Pretty sure he concussed himself. Thankfully we learned our lesson in race 1 of this year, and we always have a backup guy. I told Brad to throw his suit on as he was in the car, and we proceeded to get ready. One of the guys started pulling the car out from under the canopy to finish the last few things before heading to line up, and the window net caught the canopy leg and bent it backward, breaking a couple of welds. So we scrambled to get it back in place to race. This would come back and bite us later.
It was still dark when we left the line and started to chase down the six cars in front of us. We made our first pass on someone broke down within the first few miles. Getting the thumbs up that they were okay, we pushed on. Shortly I found myself behind one of the South Valley cars. Despite the siren and multiple switchbacks where we made eye contact, he would not let me pass. We decided to bump him, which opened a narrow window for me to push the 908 past him and start putting some serious distance between us. Well, that was the plan until the window net popped open.
I tried to fix it while in motion, but the pinhole would not line up. I did the right thing and pulled over to fix it. While I did this, the car I had just fought with got back past me, and I had to run them down again. Within a minute, I had run up on them and started my push to get past. They didn't learn we were faster the first go-around cause he fought me again. This time I waited for an opening, and when he slowed up for a steep incline, I took a different line and kept pushing. It was a glorious battle for sure. Unfortunately, I don't have any of it on camera as the first time we got behind him, the mud that was thrown caked our camera. Oh Well.
About mile marker 50, I screwed up. Screwed up bad. We had just got past our good friend Eric and were going for a set of lights we saw up in the distance. My Co told me someone was on our ass, and I looked up at the wrong second and over sped a corner. As we crested the edge of a boulder, the size of a VW bug was just over the edge, and I had hardly any time to avoid it. Steering away from it as quickly as possible, I saved most of the car except the front left rim and knuckle, which blew on impact. It moved the bolder about 6 inches and sent us into a flat spin into the ditch about 30 ft on the other side.
Damn. We had been broken down before and knew what to do. Co and I checked on each other, assessed the damage, and called Weatherman and our rescue crew to bring a trailer. We were a long way from bits, but Mike and Doug caught up to us quickly enough, and we had the car back to the main pit in no time. We set to stripping the pre-runner for parts we needed and in less than an hour had rebuilt the front end of the 908, and she was back to racing. We had to go back to MM 50 and begin our race anew from there. Those last 25 miles were a bit slow till we ensured the car was 100%. It turns out our crash had bent the right rear hub when we landed, so every time I needed the brakes, I had to pump them because, with the bent hub, the rotor was spreading the piston apart with every rotation. At the start of lap 2, I had the team clamp off that brake rotor, and we ran on the remaining pads.
And run we did. At this point, we did not have enough time to finish in the allotted time. The start had been delayed, so we were hoping to put in a solid enough lap, and the organizers would push the close time back enough for us to get on that final lap. Alas, despite a hell of an effort, we did not get across the line to start our last lap in regulation time. But we found out that neither did most of the cars that entered this race.
This brings me back to the beginning of this story, which is the end. I pulled a Tarantino on this one. WE DID IT! Despite the wreck, we still won the whole season. We had racked up enough points that we wouldn't even have to race and still be guaranteed a podium spot. Spot 2 had a rough race as well and only got the issues we did for the start. Spot 3 no-showed because of the weather, I'm guessing. Honestly, tho none of that matters. Dominic Toretto said it best (see below). With a solid season behind us and plenty of points, we were able to stay on the top of the box and win the 2021 Bonneville Off-road Championship.
Looking back on our rookie year, we have room for improvement. We learned a lot of lessons and have improved our program at every opportunity. Taking lessons from others and hard ones we had to learn for ourselves, we have come out on top this time with a bit of luck. Next year we will be better prepared both mentally and with the right equipment.
I owe a huge debt of gratitude to the men who put blood, sweat, tears, and their own money into this endeavor. Mike, Brad, Doug, Wes, and Jake are my core guys who have made it to every race. Jake even fielded his own car mid-way thru the season and will be a force next season, I'm sure. Robert and Dave run their own programs, but we all race together and pool resources under the Utah Racing Development banner. These Gentlemen of Off-road Racing include everyone above and great people like Brady, Jayden, Jon Chen, Greg, Dani, Sarah, Turtle, Troy, Phil, and a dozen others who could volunteer time at a race here and there.
While not there in person, the following companies were vital in our success.
Superwinch and Westin Automotive was our title sponsor this season, and glad to have them. David and his crew believed in some rookies and gave us a leg up we needed to win this season.
Yokohama tire is where we started and did most of our racing this year. Supply chain issues forced us to move brands or not race, which is not Yokohama's fault. The whole world is dealing with it, and frankly, I intend to stick with the high-quality rubber from Yokohama on our street and pit vehicles even if our race car is on a different brand of UTV only tires.
PRP Seats have saved our bacon a few times this year, and glad to have them! Their 16.5 harnesses are my favorite across all brands.
Krawl offroad has believed in every fool thing I've tried for the last decade, and I appreciate Jason's friendship. I may have got him into his own race car after this latest round of shenanigans. Fingers crossed, he has the same luck we did this year.
Trinity Racing makes us go fast. Their exhaust and tune for the PRO were great. Not once did we lose ground in the straights and made some of the best passes in the open despite being a four-door running down two-door cars.
Factor55 makes the finest recovery gear, and unfortunately, we used it a few times this year. It's only unfortunate because of needing it due to breakdowns. But when we needed it, Factor 55 produced results.
Tachform makes a mount for damn near everything. Our cameras, tablets, and radio mounts in the trucks are all Tachform and great stuff.
Jed Head Wraps. A wise man once told me it doesn't matter if you can do the job better than the other guy. If you don't look the part, you'll never be taken seriously to prove it. Well, Jed made sure we looked the part. The 908 is a beautiful car, and you always know who it is, even covered in mud. Jed killed the design and the implementation.
Dustins crew has some amazing parts that we run and race with in addition to most of the other brands. He is a one-stop shop for sure. Could not have put the car back together as often as we needed without his support. Thanks, DUSTIN!!! All Thingz UTV has excellent deals on everything you will need for racing and riding.
Red Tide Canopies are incredibly robust and saved our buts multiple times this year. Race 1, my crew was huddled around a heater under one while several inches of wet snow came down in a freak late-season storm. It was a haven from wind and sun in the desert throughout the season, and the final race put us into hail of all damn things and once again, it saved both cars and people from the elements. Get a good canopy from Red Tide. You will not regret it.
HCR Racing is what we run on our car for long travel, and after the hits it has taken this season, I can see why they have a well-earned reputation of strength. DAMN, that bolder at 60mph exploded a rim, but the arms are straight. If that doesn't sell you on them, then nothing will.
Kryptonite Products makes a fantastic set of tie rods and bearings, and we are glad they believed in us because we believe in them. Lots of truck products and more UTV stuff are added to their range all the time. I would run these guys even if they didn't help us.
Vision Wheels are probably the most robust cast wheel I have ever run. At the start of the year, I had a different brand, and I managed to bend most of them despite running 20+psi. We have the MANX2 on our pre-runner and the INVADER on the Racecar, and they are amazing. These four races are still straight, whereas the others I had were bent on the pre-run of the first race. Vision is a great company that cares about racing.
Desert Speed Shock Tuning is our only go-to for shock work. Matt is a professional and a fellow racer that will not accept good enough as an answer. We spent a lot of time dialing in the perfect setup, and it shows. He built me custom fronts and re-did everything.
MRT Tires came in clutch for us. The entire country was out of the other tires we ran, and we had to scramble to get enough to finish the season on. I can't thank these guys enough for believing in us and putting in the effort to help us get on the course and save our season. Thanks, Chad. We owe you one.
PCI Race Radios has been helping us for a while. In addition to an excellent com system, they have all kinds of supplies the racer needs. Scott and Ryder are great people, and mom makes a baller grilled cheese sammich.
MOB Armor has some fantastic phone and tablet solutions. We have been heavily involved in the latest version of the MOB Armor GPS app that will have features that every racer will want. Thank you, MOB Armor, for your support this year, and we cant wait to see the public reaction to the latest GPS app!!
Keller Performance Products. Todd makes an excellent ball joint. Honestly the best I've ever seen. The design is brilliant, and his other products share that accolade.
Final thanks go to the organizers at Bonneville Off-road Racing for putting together a great series of races. There were a lot of issues getting permits and Rona messing with things, but in the end, they pulled it off despite the adversity. Thank you, Allen and crew, for all your hard work.
Look forward to seeing you at the awards banquet.